CASA-Registered Contractors Professional Workshop
註冊承建商專業工作坊
The workshop is specially designed for those competent construction practitioners who want to:
act as an Authorized Signatory or Technical Director, or
update the practical and managerial knowledge in building works.
This workshop is scheduled as follow: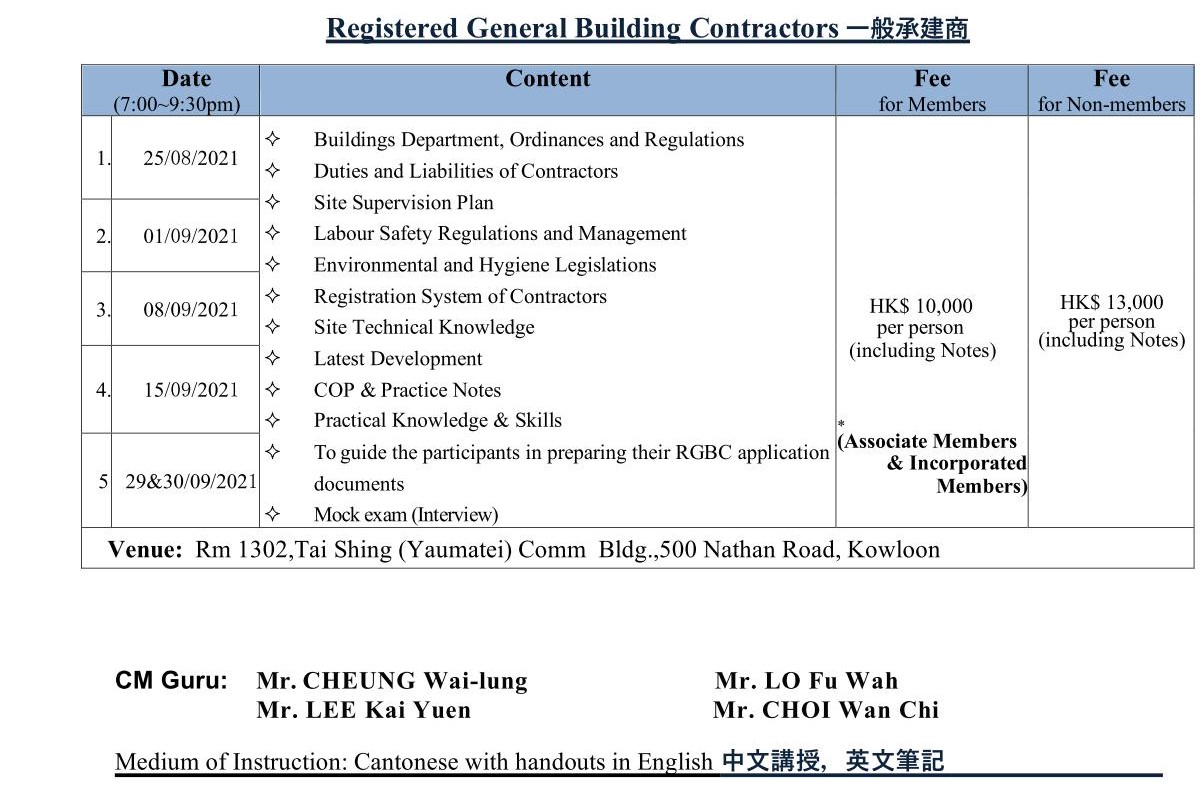 If members are interested in the workshop, please
A confirmation message will be sent to you by whatsapp before the workshop if your registration is accepted.
Looking forward to seeing you at the workshop.